THERMOSTATIC MIXER TAP
How does it work ?
An immediate and constant temperature
Unlike the classic tap which had only one handle, the thermostatic mixer tap has two separate controls. One is used to select the flow and the other controls the temperature.
The temperature is reached almost instantaneously, with an accuracy of one degree, and it remains stable despite changes in the water supply pressure or temperature during usage.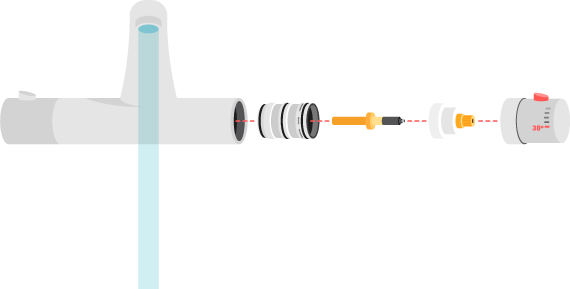 For more comfort and safety
The thermostatic mixer tap works because of a part which is found inside the temperature control system, the thermostatic cartridge. Smart and independent, the cartridge corrects the quantity of hot and cold water on its own. The result is that the water temperature which flows from your shower head is perfectly stable.
You no longer have to adjust the handles while showering saving water!

THERMOSTATIC MIXer tap
A PROOF FOR

1. PRECISION
Your skin is the most sensitive thermometer in the world so regulate the temperature with an accuracy of one degree.

2. SPEED
Water is a precious resource so save it by obtaining the desired temperature in less than one second

3. design
Thermostatic mixers are asethetic and practical.
BATHROOM

Bath tub, shower, sink or bidet only a thermostatic mixer allows you to accurately control the water temperature in your bathroom.
What are its advantages, how to select one, where to buy and at what price? Obtain our expert recommendations in order to optimise your comfort and security.
KITCHEN

In the kitchen, the sink's thermostatic mixer allows you to accurately control the water temperature whatever your purpose, washing the dishes, rinsing fruits and vegetables, washing your hands or cleaning.
What are its advantages, how to select one, where to buy and at what price ? Obtain our expert recommendations in order to improve your comfort and security.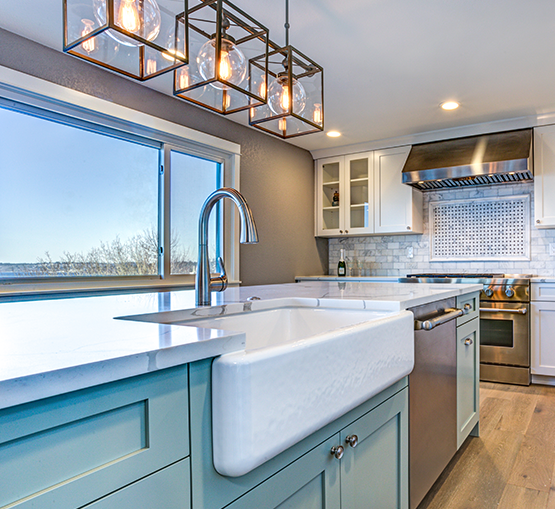 ADVANTAGES

SECURITY

COMFORT OF USE

WATER SAVINGS

ENERGY SAVINGS
TO KNOW MORE
WHAT THEY THINK

Aurélien O.
Thermostat radiator user
Savings and comfort
All my radiators are equipped with thermostat controllers. They are simple to use, the temperature is very precise. In winter, it's amazing!

Élodie M.
Thermostat shower user
Beware of cheap products!
Thermostatics are great but if you don't choose a cheap product. Proof, my 30€ mixer lasted only 6 months. I bought one which was a little more expensive and now, everything is fine.

Eric D.
Owner of two showers
A real difference!
Compared to my mixer in which the temperature doesn't stop varying, I am happy with my thermostatic tap. The temperature is always the same, it's really pleasant not to have to regulate the temperature all the time.

Great for heating
Nothing to do with the old electric convector at my parents home. With my thermostatic radiator heads, I always have the right temperature in my home.

Sébastien B.
Heating Engineer, Paris
Proof !
I systematically install thermostatic radiators for the comfort of my clients and to help them save energy.

Sindy G.
Mom has two children
The safety of my children
I can allow my children to take a shower in safety. I know that with our thermostatic mixer, they cannot burn themselves.

Sophie B.
Tenant, Île-de-France
The pleasure of taking a shower
With my new thermostat mixer, taking a shower is now a pure moment of joy. The water is always at the right temperature.
Brands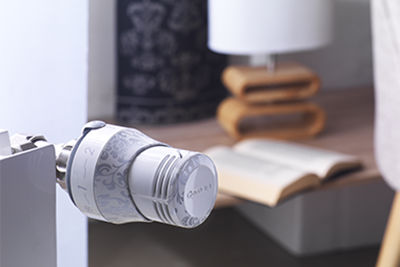 Radiator heads, solutions for heated floors or thermostatic mixing valves, Comap has a very varied set of products to thermostate all the rooms in your home.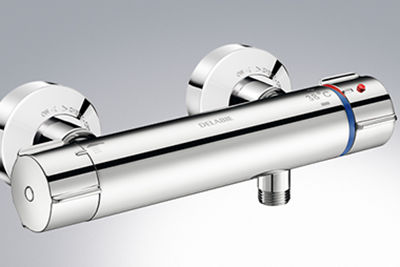 Founded in 1928, the French company DELABIE is the European leader in sanitary equipment for public places and healthcare facilities.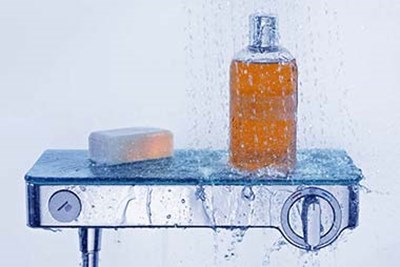 The excellent reputation of the German manufacturer is not random. Known for their reliability, the Hansgrohe thermostatic mixers are among the most appreciated in the market.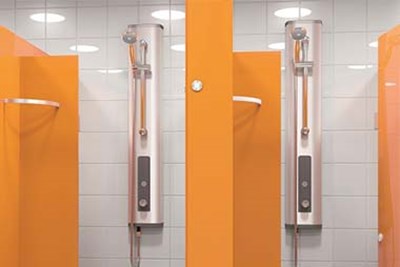 Founded in 1927, the French company Presto is a leader in the design and manufacturing of taps meant for sanitary installations in communities, health establishments and laboratories.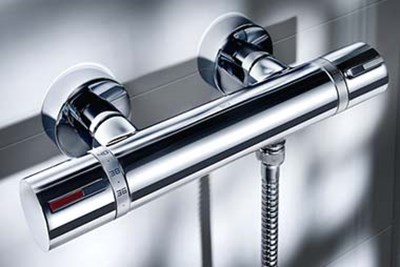 Simple and refined design, high quality finishing, the Roca mixers offer very good value for money.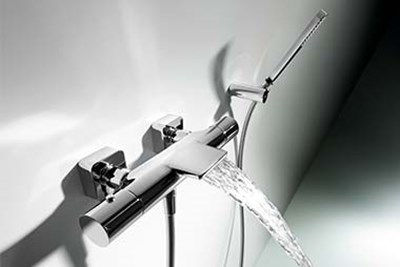 Refer to the list of brands With more than 40 years of experience, TRES GRIFERIAS is a Spanish company which offers a range of taps for the entire house.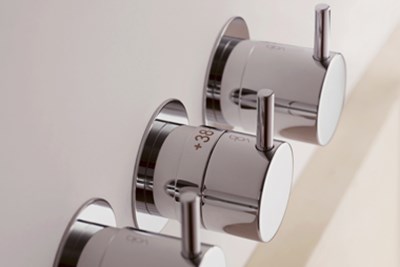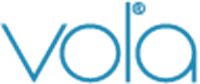 Forerunner of the built-in faucet, Vola has an artisanal know-how recognized all over the world.
Voir toutes les marques