OUR R&D TEAMS
Our technicians and engineers implement their skills to design future solutions.  Our unique expertise has enabled us to file more than 10 patents per year. We work in close collaboration with universities, research institutes and the private sector in order to conceive future products which shall meet the international norms and regulations.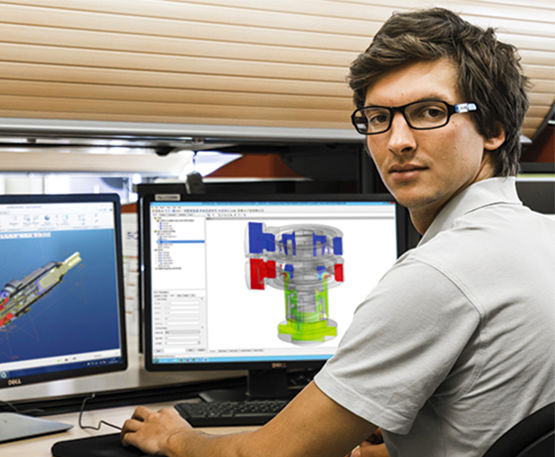 OUR RESEARCHERS TALK TO YOU

Christian M.
Advanced Studies Manager
My role is to find new ideas. With the help of your precious feedback and our expertise, we select the best ideas to propose the most efficient product that are well adapted to your needs. Our objective? To stay one step ahead with respect to your future needs.

Emmanuel P.
Laboratory Manager
Before selling our products, we make sure that they meet the applicable norms and regulations. Each product is tested to ensure safe use and maximum longevity. Guarantee of optimal quality, before any purchase, make sure that your product is certified by the NF brand.

Jean-Marie P.
Research & Development Manager
The future taps and radiators must adapt to our new lifestyles. The new technologies, like home automation, are a perfect example. Moreover, the collective awareness of overconsumption of available resources leaves us no choice: we must now design each new product so that it consumes as little water and energy as possible.

Laurie L.
Design Engineer
I design the products while ensuring that each step of the development is carried out correctly. A successful launch of new products first and foremost requires team work. Laboratory technician, marketer, design engineer, quality engineer, production manager…: all Vernet know-how plays a part.

Magalie M.
Laboratory Technician
Like a cook, I add doses and mix the necessary ingredients to prepare the paste found inside the thermostatic elements. Everything must be done to the nearest milligram for the temperature of your shower to be as precise as possible. For each product, the recipe and ingredients are specific.

Matthieu D.
Development Manager
Our thermostatic elements and cartridges often come into contact with water, either drinking water or shower water. It is therefore necessary for this water to be as clean as possible to eliminate all health risks. We therefore make sure that the materials used in our products meet the sanitary and environmental requirements.

Zorah F.
Laboratory Technician
With the help of the latest measuring devices, I test all the new products before their industrialisation to validate their performance. For instance, I check that our thermostatic cartridges connected to the mixers of our clients meet the NF norm criteria (French Norm). To do this, we operate a thermostatic mixer as if it had been used for 15 years by a family of 4.
OUR RESEARCH LABORATORIES
How to turn a good idea into reality ?
This is the role of our technicians in the laboratory, who work closely with the designing department to check whether the designs can be implemented, whether in thermostatic mixer taps, thermostatic radiator controllers or thermostatic underfloor heating valves. They design the prototypes, which are used to test the actual product to validate their operating principle.  Designing and testing the prototype in the laboratory is a necessary step to check whether the product meets the needs of the user.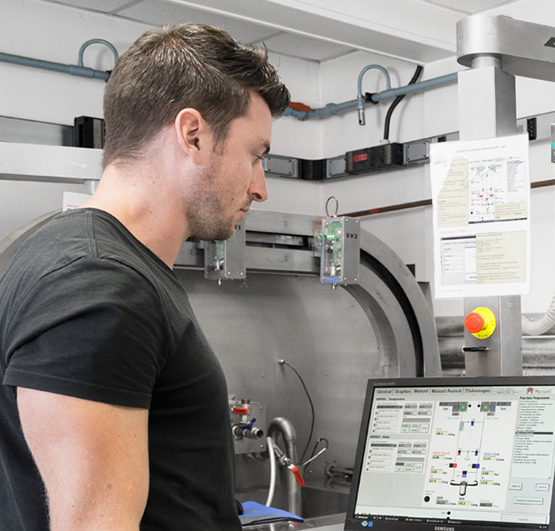 CONSUMER EXPECTATIONS
We understand that listening to you is the best way to offer innovations which will improve your daily life.
Hence, before being distributed to the general public, all our new products are tested by a panel of consumers. Their valuable feedback helps us make sure that the product meets their expectations, and if required, adjustments are made.