CHOOSE SAFETY !
Have you ever burnt your hands while washing the dishes ? Are you sometimes tired of having to wait for hours to have hot water ?
With the single lever thermostatic mixer tap in your kitchen, discover how this family enjoys each moment in its kitchen. You don't have to be afraid of young children using the tap any more.
Thermostatic mixer or single lever thermostatic tap ?
There are two types of thermostatic taps for sinks : the mixer with two handles and the single lever with one which adjusts both the flow and the temperature.
The single lever tap is easy to use and limits the maximum temperature but only a thermostatic mixer can be used to adjust the water temperature at the accuracy of one degree. The choice of single lever thermostatic taps is limited because it is a recent technology, but demand is growing rapidly.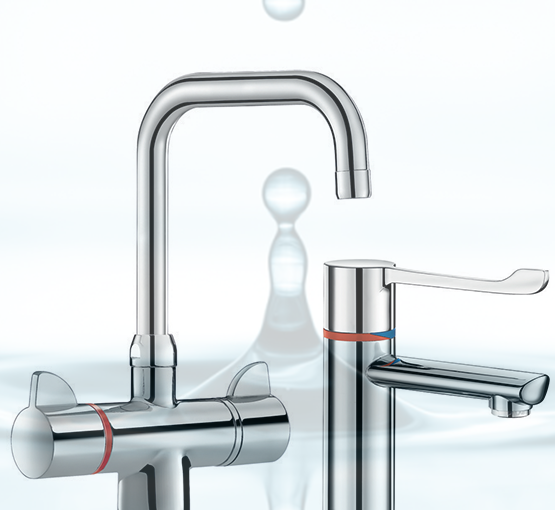 Brands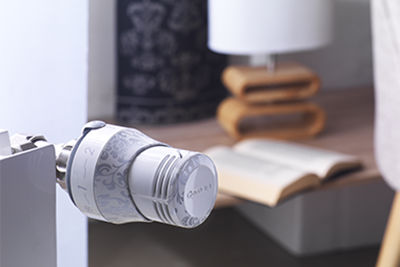 Radiator heads, solutions for heated floors or thermostatic mixing valves, Comap has a very varied set of products to thermostate all the rooms in your home.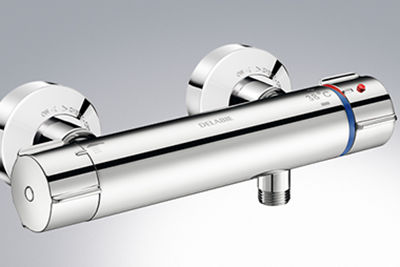 Founded in 1928, the French company DELABIE is the European leader in sanitary equipment for public places and healthcare facilities.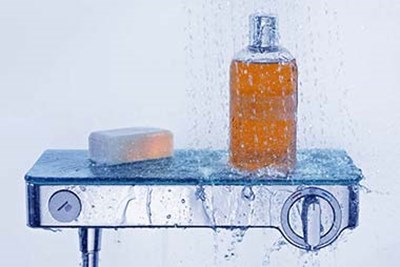 The excellent reputation of the German manufacturer is not random. Known for their reliability, the Hansgrohe thermostatic mixers are among the most appreciated in the market.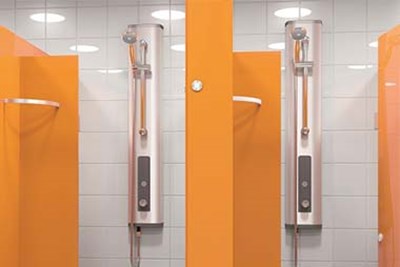 Founded in 1927, the French company Presto is a leader in the design and manufacturing of taps meant for sanitary installations in communities, health establishments and laboratories.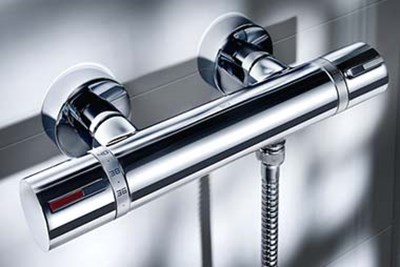 Simple and refined design, high quality finishing, the Roca mixers offer very good value for money.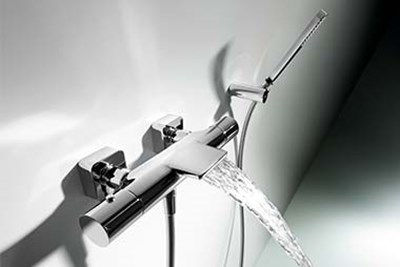 Refer to the list of brands With more than 40 years of experience, TRES GRIFERIAS is a Spanish company which offers a range of taps for the entire house.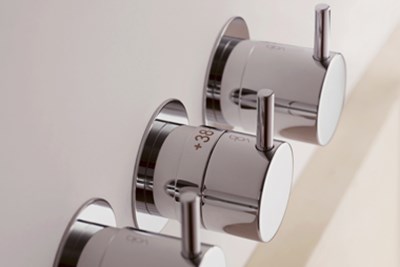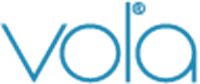 Forerunner of the built-in faucet, Vola has an artisanal know-how recognized all over the world.
Voir toutes les marques